Ljubljana, Slovenia :: I never think of our trips as grandiose or extravagant. If anything, I think we both take a certain amount of pride out of how much we get for how little we spend. When we tell people what our trip actually cost, they're often amazed by our luck … but it's not luck at all. It takes planning, deliberating, Googling, and weighing the values of everything we want to do beforehand. The key is, "good planning is worth more then a big budget." Plus (and this is a big thing), our trips aren't what most people would qualify as a vacation! We travel light, pack lunches, catch the Metro or a city bus instead of hiring shuttles, paying for transfers, or following the tourists. But, in life, "one persons discomfort is another's tranquility".
We departed Seattle with a quick layover in Paris before continuing on to Ljubljana. The view from my frustratingly small window of the gigantic Dolomite mountain range below us was spectacular, offering us a small preview of the type of terrain we'd be encountering a week later.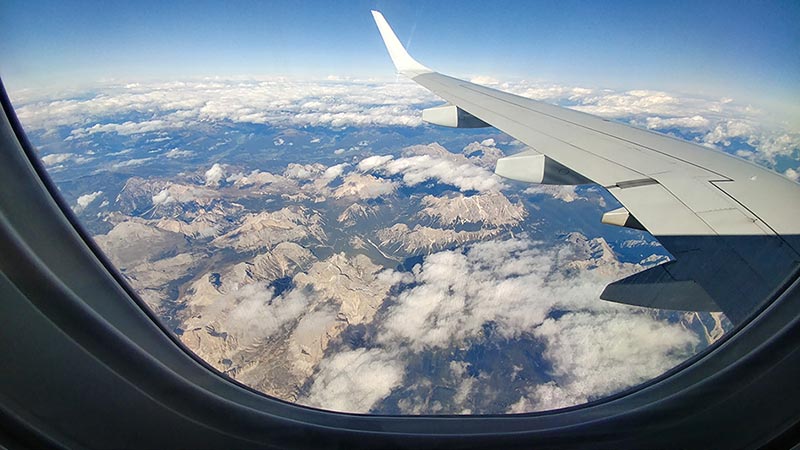 After our bus ride into town and getting squared away at our little AirBnB loft, there wasn't much time left to walk to the city center before dark, but Ljubljana is one of those places where it seems charming and beautiful no matter when you visit. Besides we had the following day to explore as well.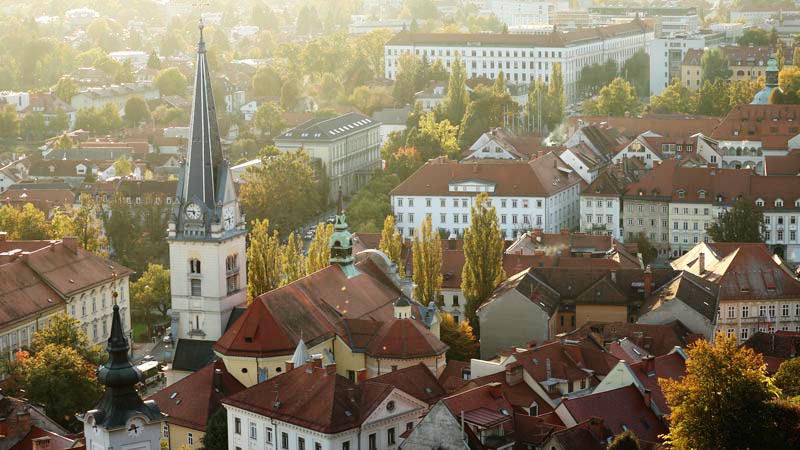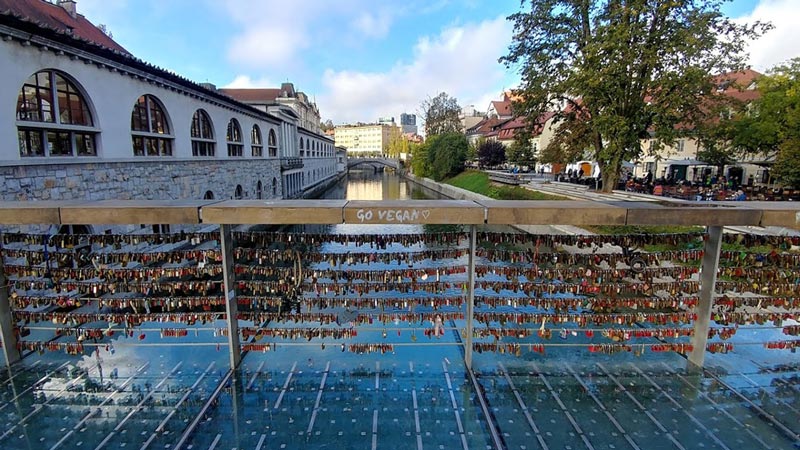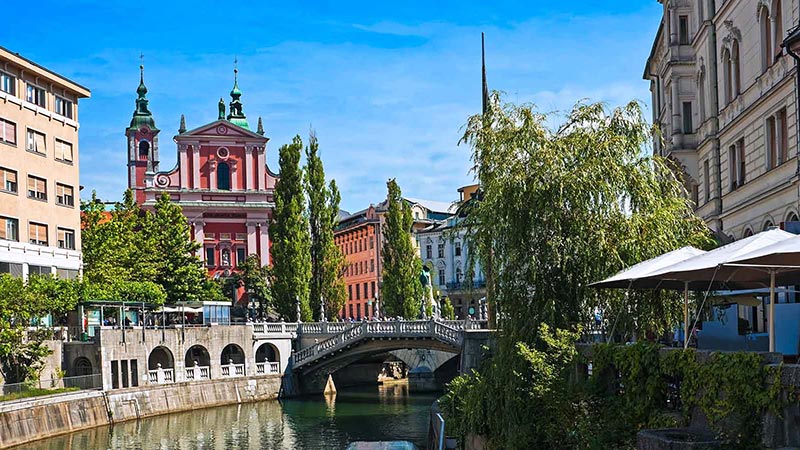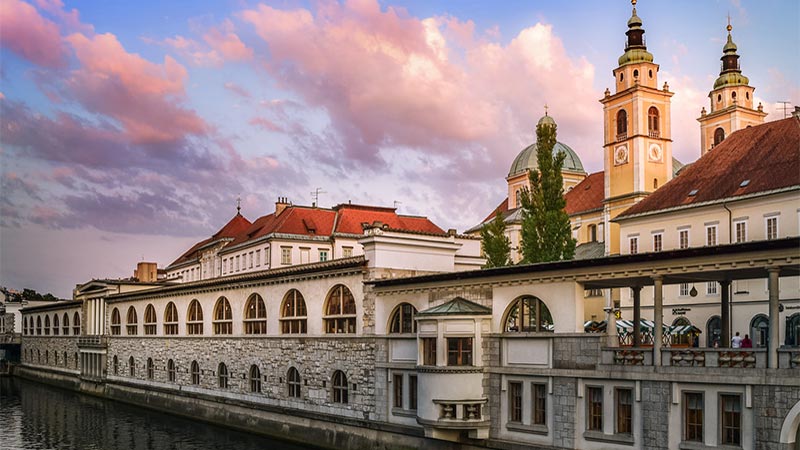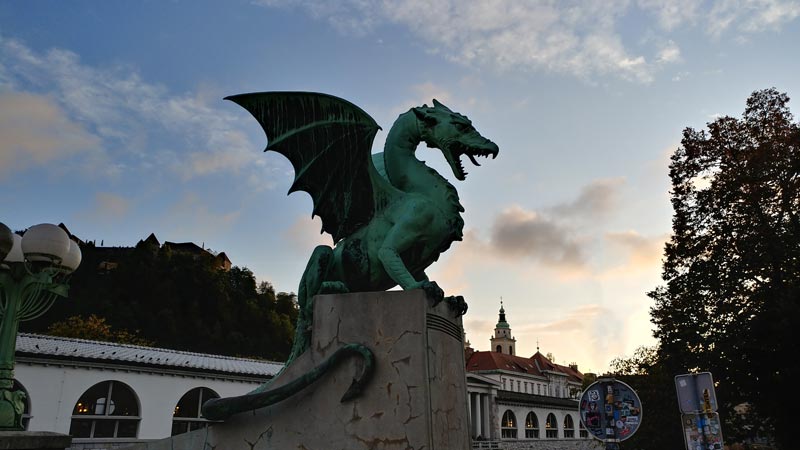 We chose to take a bus to Venice instead of the train which turned out to be an awesome alternative. Flixbus was faster and cheaper, had a cool app for the phone, and dropped us off right at the Venice cruise terminal too. (We were so impressed with Flixbus, we used them for our return from Trieste later in the trip.)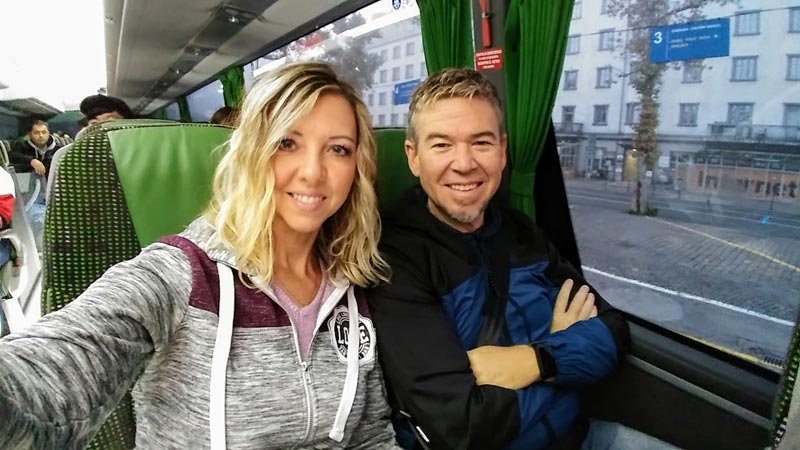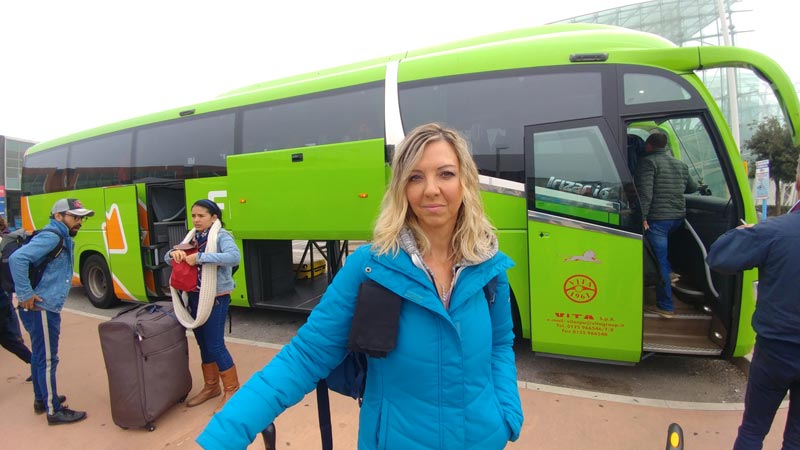 No matter how much planning you do, it's inevitable that some things won't go as planned, and MSC Cruises certainly did not function the way we'd expected. (This is the perfect example of why "not" to go with the cheapest cruise you can find.)
Our decision to go with MSC was because of the stops and dates that matched our other plans already, and sure, I was delighted at how affordable it was initially too, but trust me, there's a good reason why! (Now don't start thinking we're cruise snobs or anything like that, because either one of us will wholeheartedly admit, "a bad day on a cruise is still an awesome day".)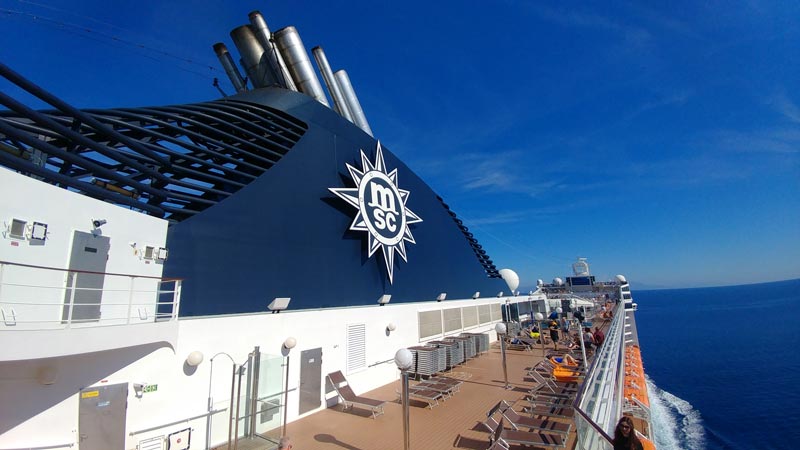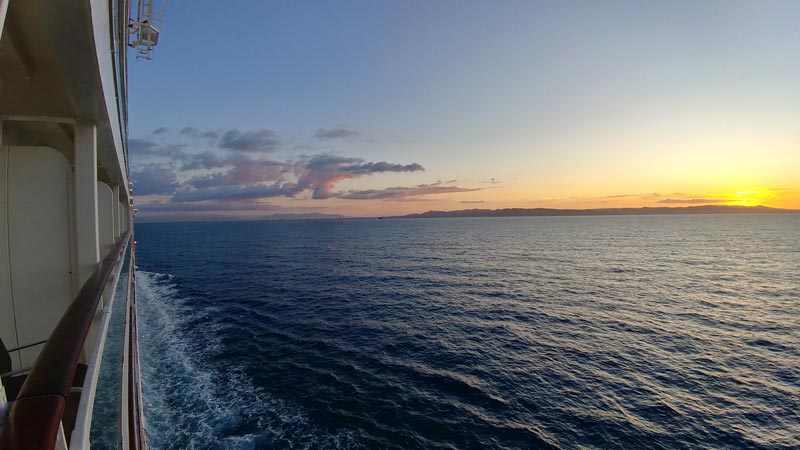 Originally our first port was to be Kotor, Montenegro, but after a very late departure from Venice, the route was changed to Dubrovnik, Croatia instead. Dubrovnik is a gorgeous medieval fortress city famous (mostly to the modern world) for its landmarks and architecture featured in the wildly popular Game of Thrones series.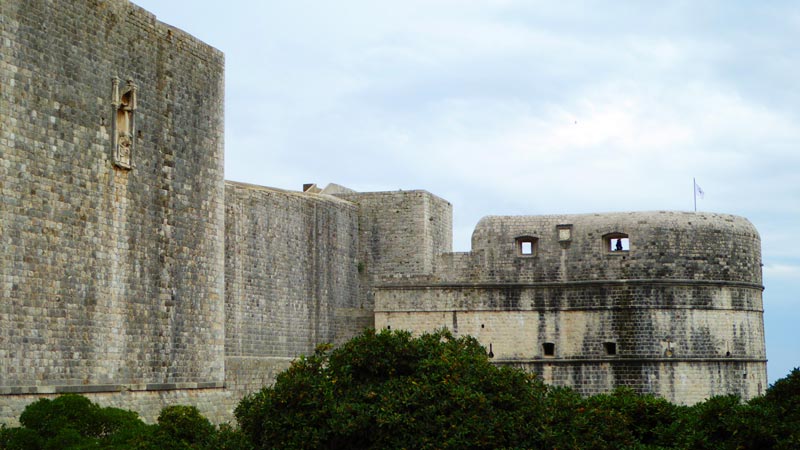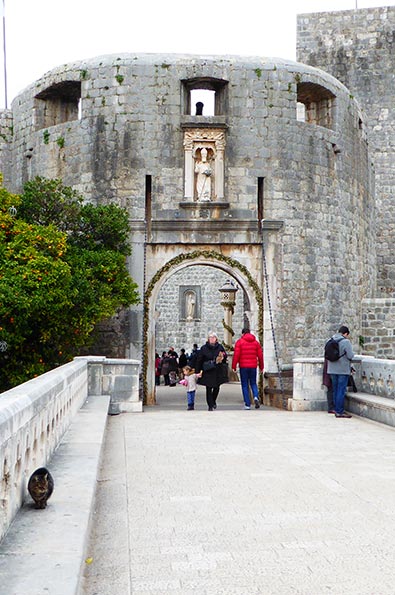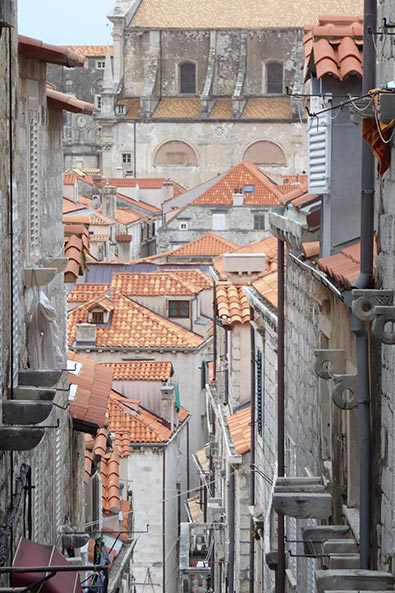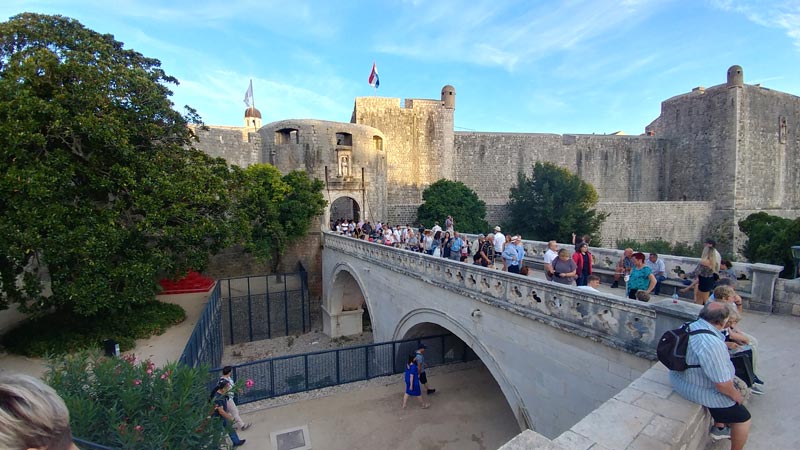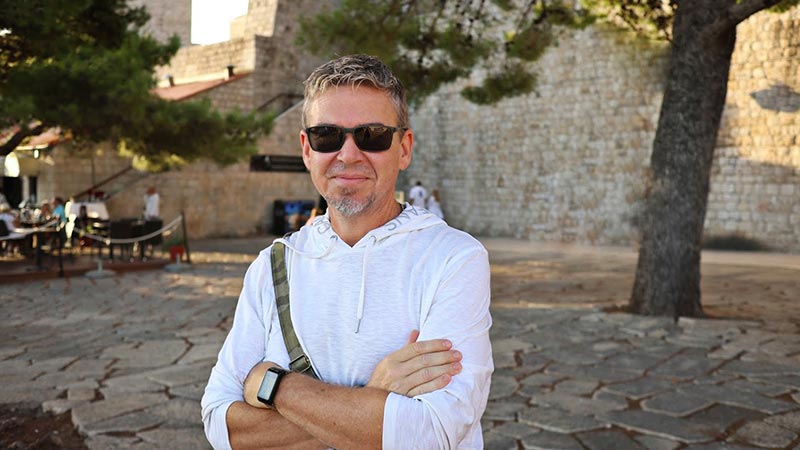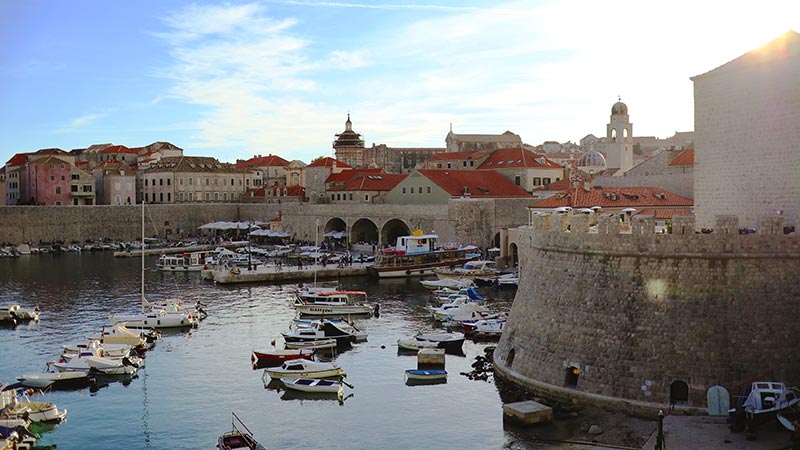 Corfu, Greece was our second port. We could view the old part of town from up on the top deck of our ship, and it was exciting to see what looks like the entire city all in the viewfinder. However, it's quite an intricate maze of tiny streets, doorway shops, restaurants, and tucked away treasures… oh, and a Starbucks and McDonalds too!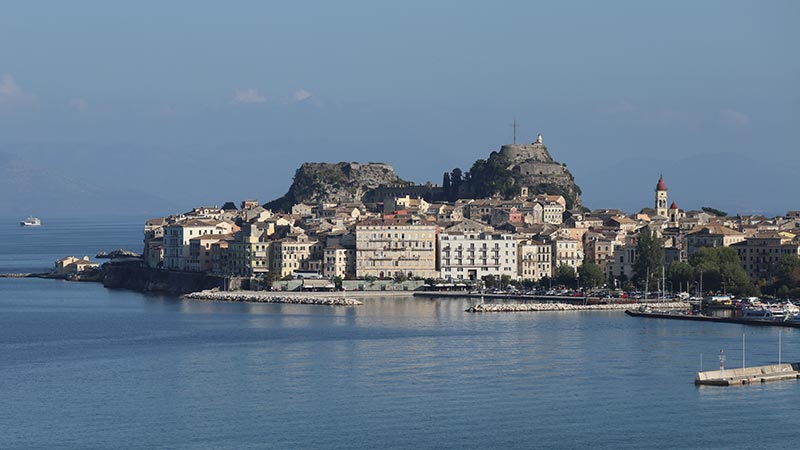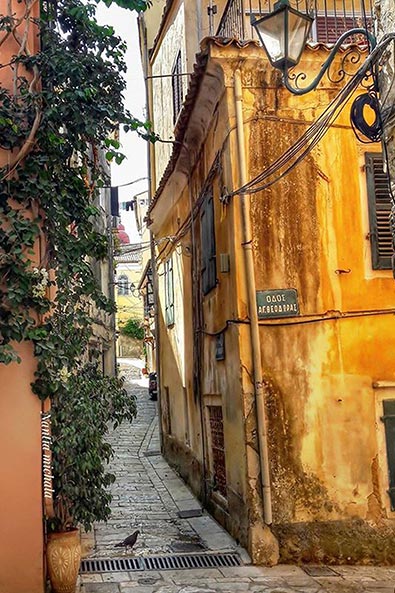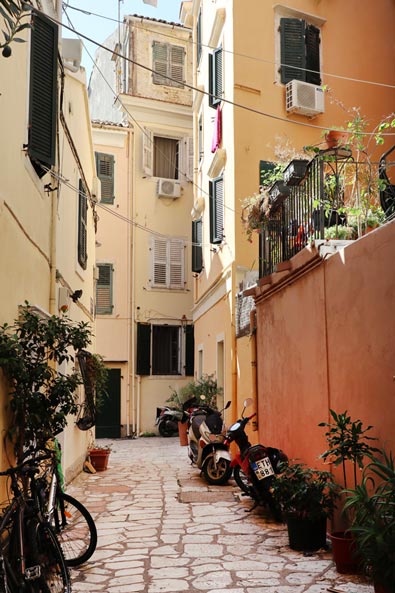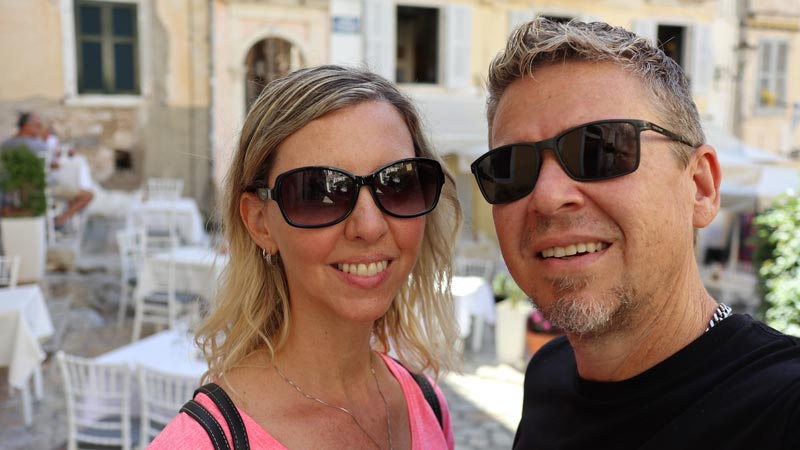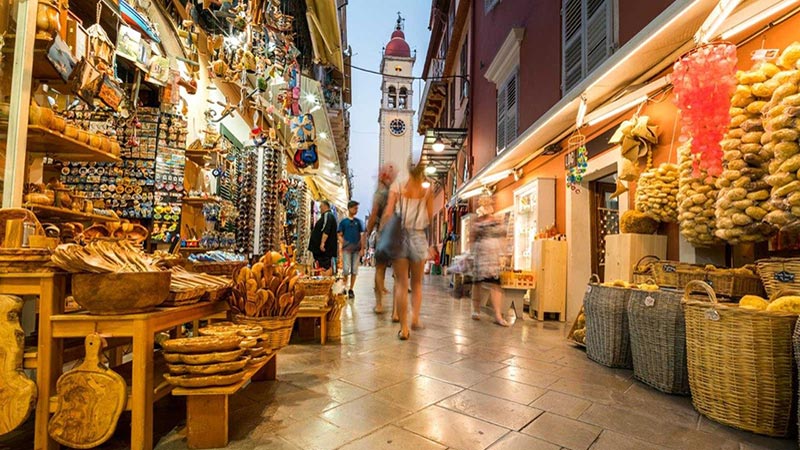 In Naples we had the opportunity to visit the ancient ruins of the city of Pompeii, buried under 15-20ft of volcanic ash when Mount Vesuvius erupted back in AD 79. Taking in the highlights of the city (170 acres) would be impossible in one day, but just wandering the streets and seeing the resemblance of what life was like for the residents left us with an extraordinary sense of how blessed we are… and how fragile too.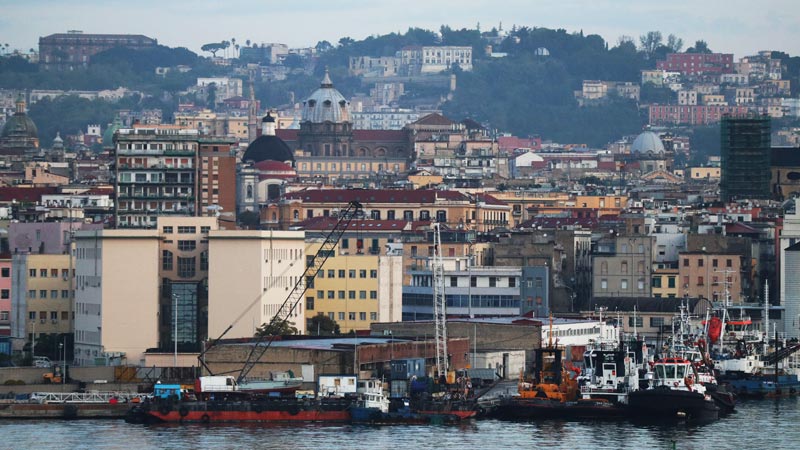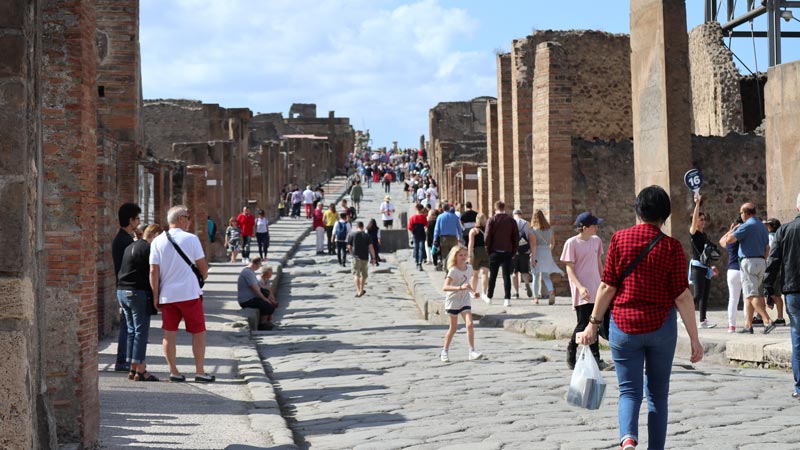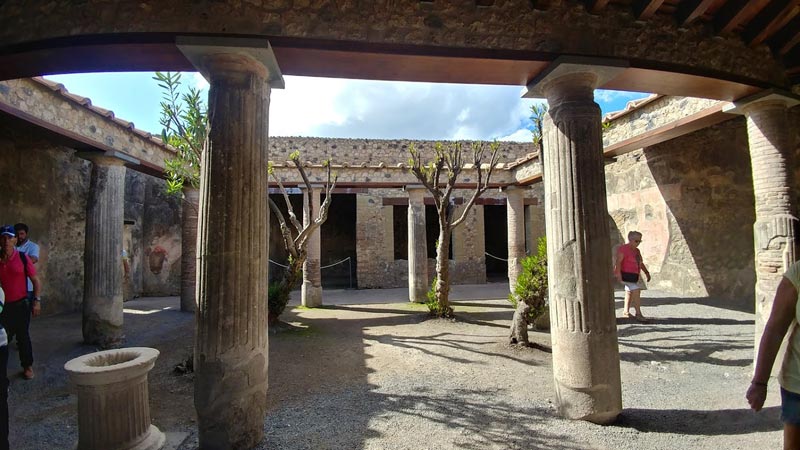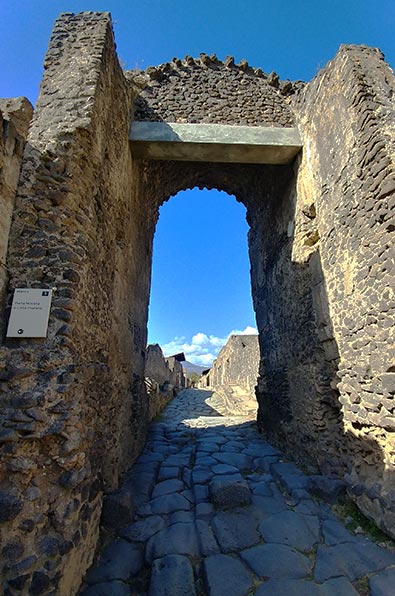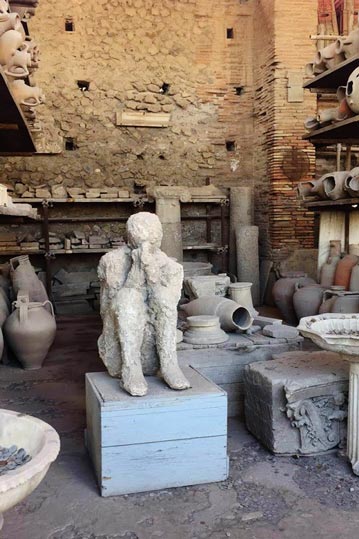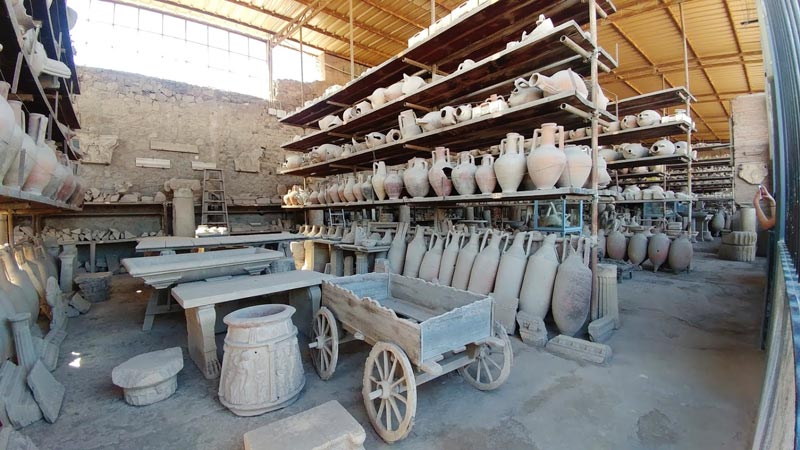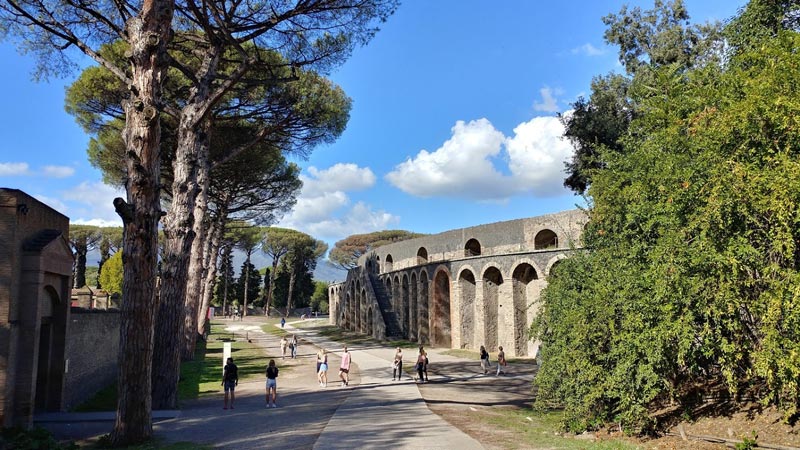 Livorno, Italy is basically a port where tour groups get off the ship and go somewhere else; like Pisa or Florence. You can tell (if you actually explore the city a bit) that it's almost ignored by the cruisers completely. Everyone's a local and seems almost oblivious that a ship is even in the port.
This wasn't our first time in Livorno, so we split our day and went to a local (all vegan) cafe' that we found online and loved it! (You'd understand if you were struggling to find anything even resembling a healthy option on the ship!) …And then, we dashed off to the train station for a quick roundtrip into Pisa to see the leaning tower… again.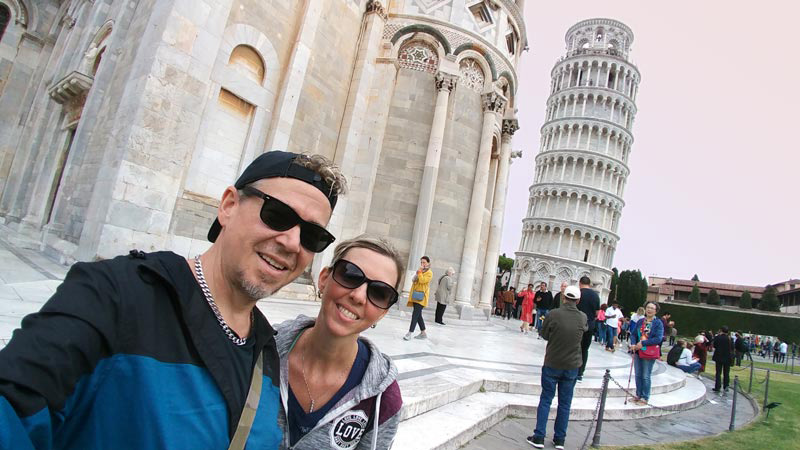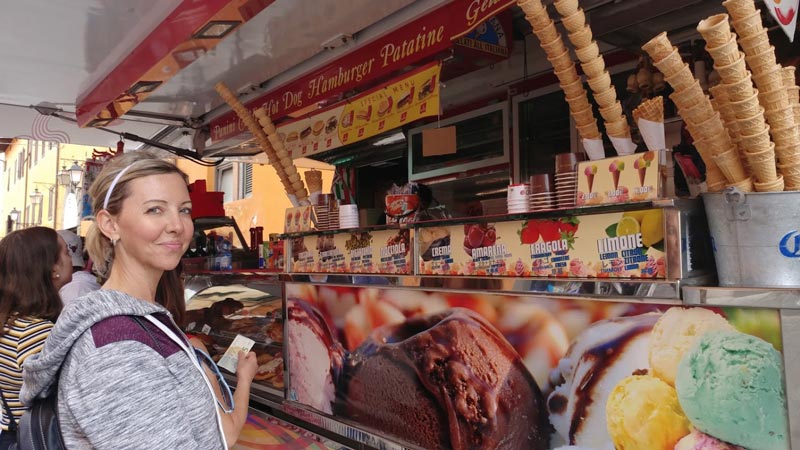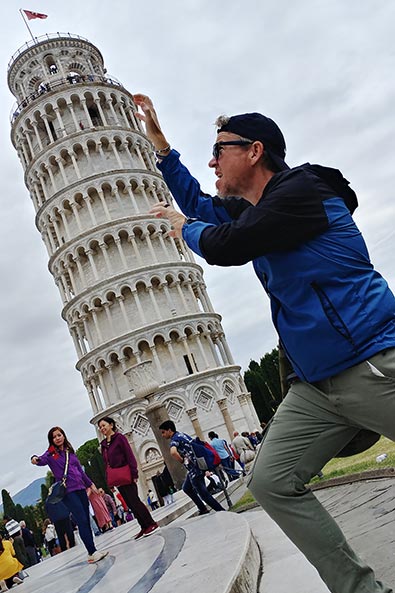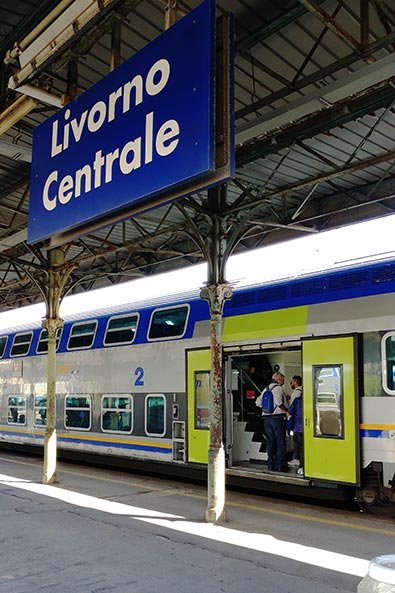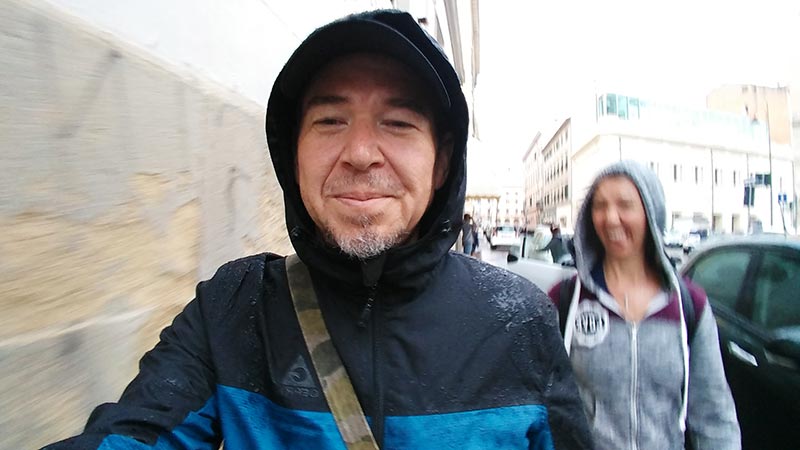 Disembarkation at Genoa was bitter sweet. Despite the annoying quirks of our ship, we'd adjusted to life onboard and nestled into our happy place rather nicely… and now we had to get off. Still, the road was calling me and I couldn't wait to get started with the road-trip part of the trip.
From the cruise terminal we jumped on a crowded (understatement) city bus into the heart of the city where we'd rented a car. It started raining the night before and although our drive out of Genoa was beautiful, the rain dampened it a lot. :) It kept raining the entire way to Lake Como and during our entire stay there, and although dismal weather wasn't part of our "perfect" plan, but it was part of our "contingency" plan. Our AirBnB apartment in Dervio was perfectly suited for squandering a few drizzly days with a train station at our doorstep, a supermarket around the corner, a fully functional kitchen, and cable TV with tons of english channels. Shop, cook, eat, TV, sleep, repeat.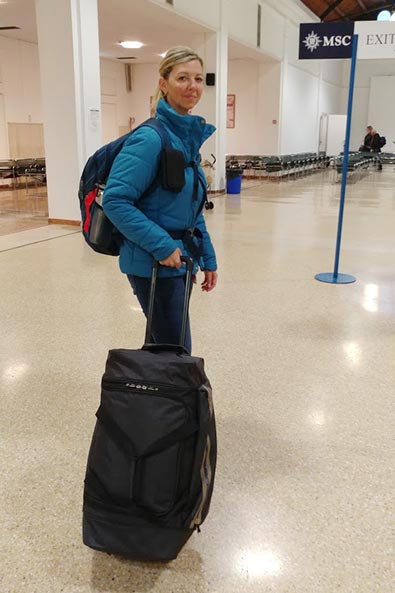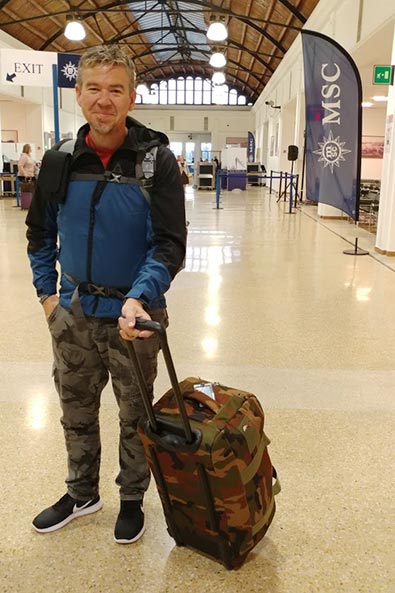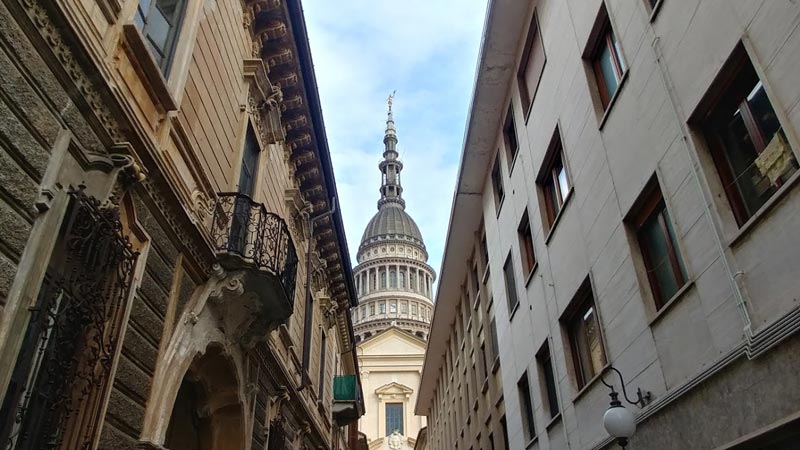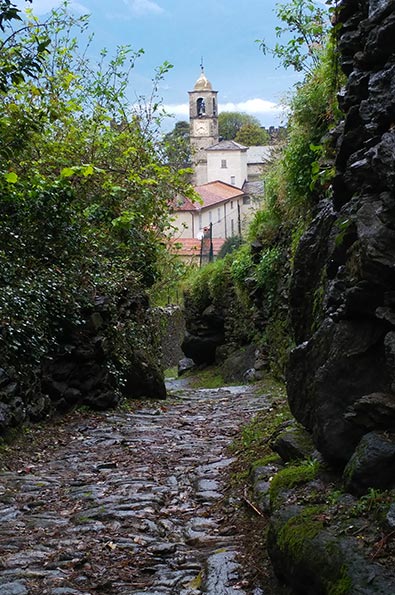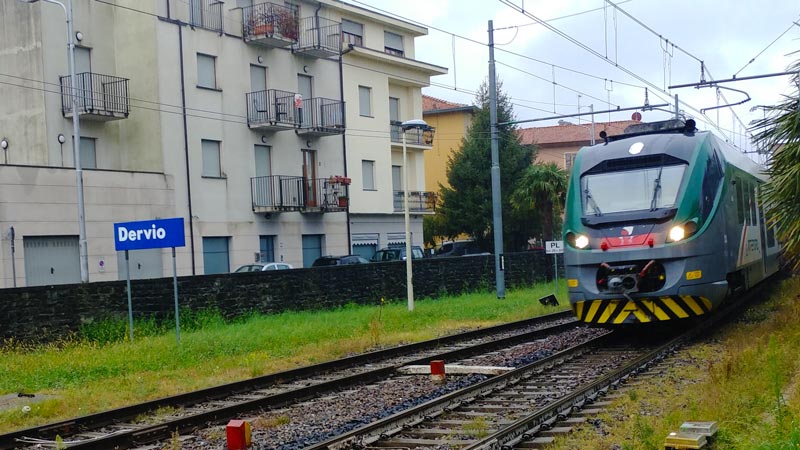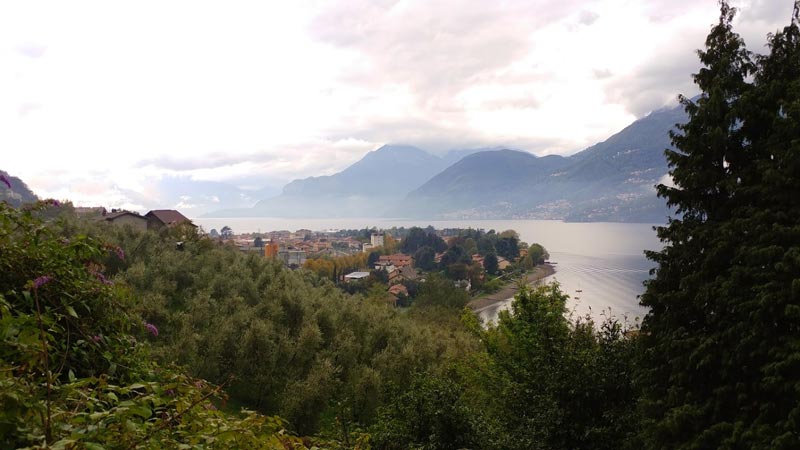 The biggest inspiration for our planning of this trip was to hike in the Dolomite mountains. There are so many spectacular peaks and trails to choose from in this mountain range that hardly matters which ones you choose, but we selected Santa Christina as our base of operations because it was the best of everything; peaks, trails, lifts, a nice town too. Everywhere you look, the staggeringly beautiful peaks loom over small little villages below, making this place unique to anywhere else in the world. (Thankfully, UNESCO stepped in and declared the Dolomites as a World Heritage Site in 2009 to keep it that way.)
We planned for 2 big hikes with a day of rest in between. The first hike was 12 miles long, up to the Langkofelhütte hut (between the Plattkofel and Langkofel peaks), which was a relatively trouble-free hike for the most part, but the views were otherworldly.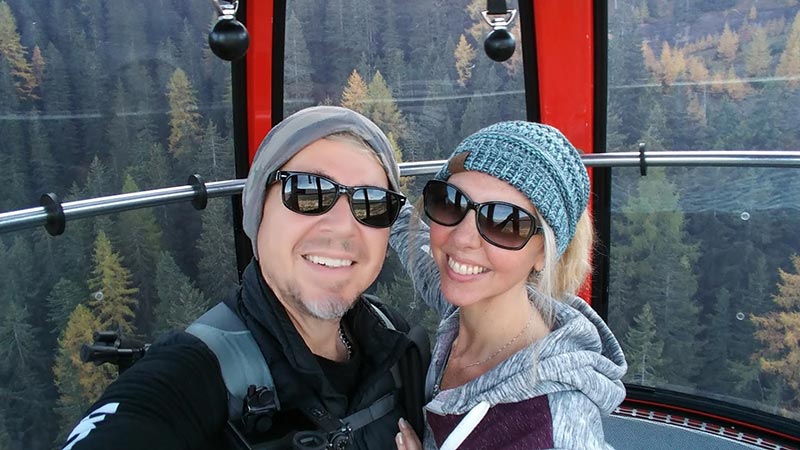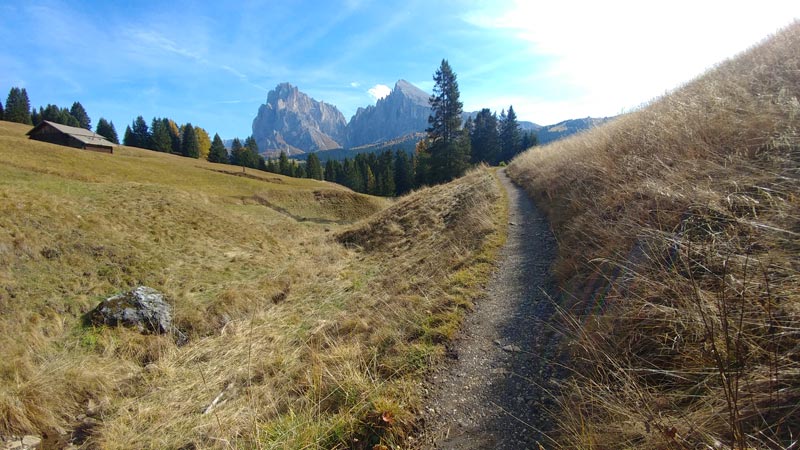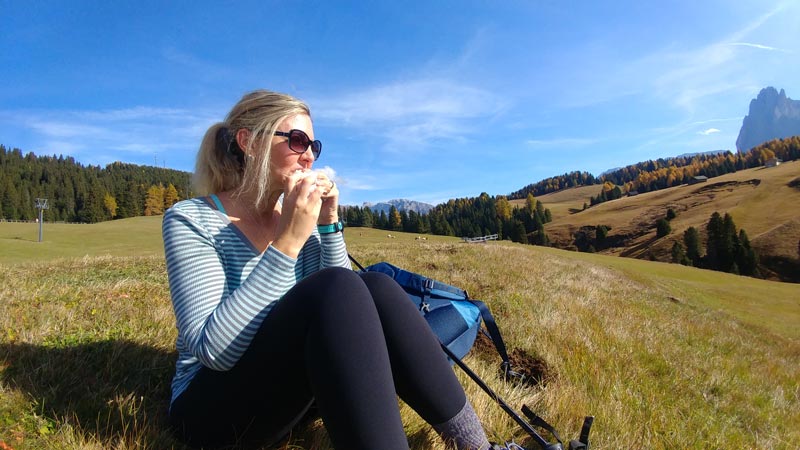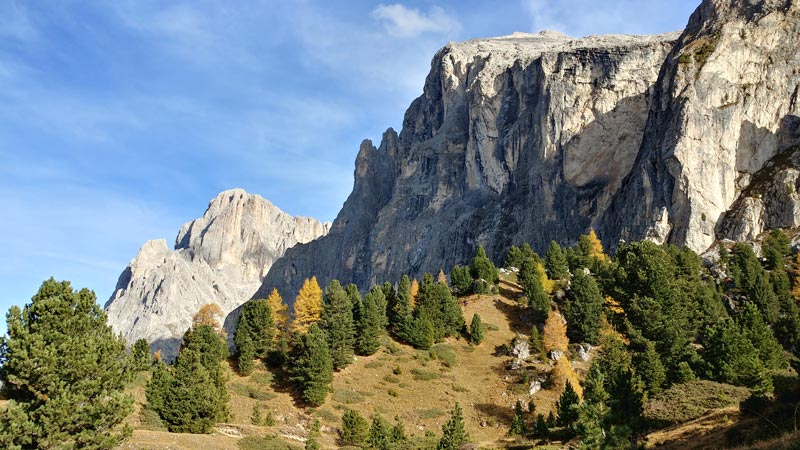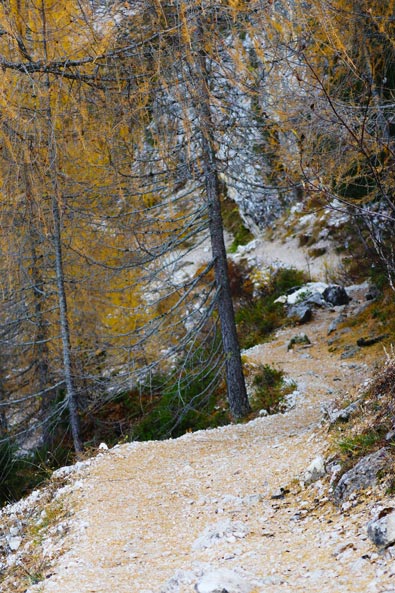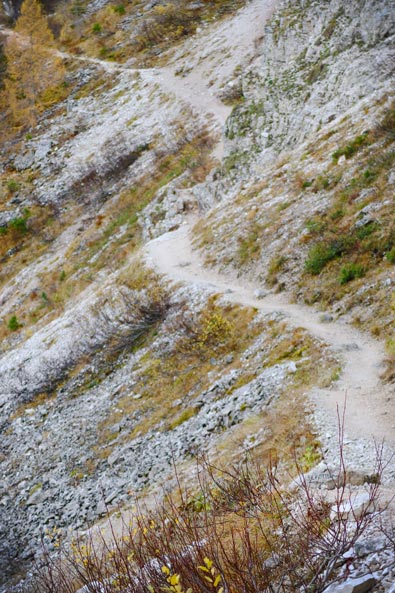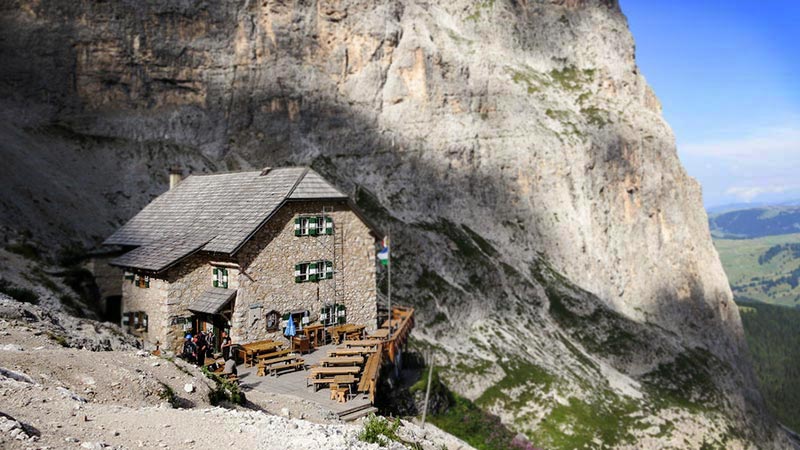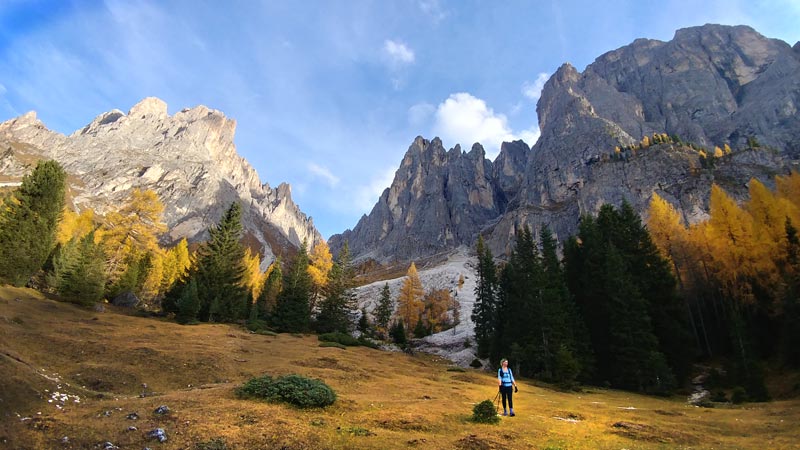 The second hike; what we pretty much came here for, did not let us down. Our roundtrip hike from our car at Vallunga, up trail 14, 16, and 2 to Puez Hütte, and to the pass of Forcella Cier, before heading back down trail 12 to our car, was epic and unforgettable! So epic in fact that we wrote a entire blog just for it because of the shear scope of all that we encountered and all the pictures we took!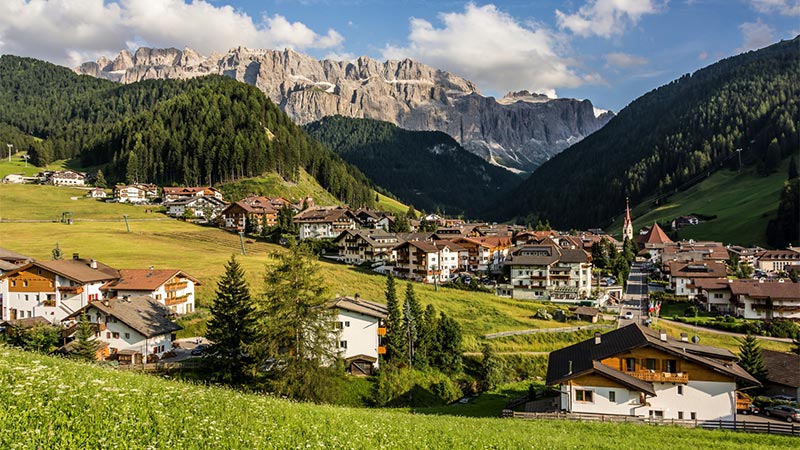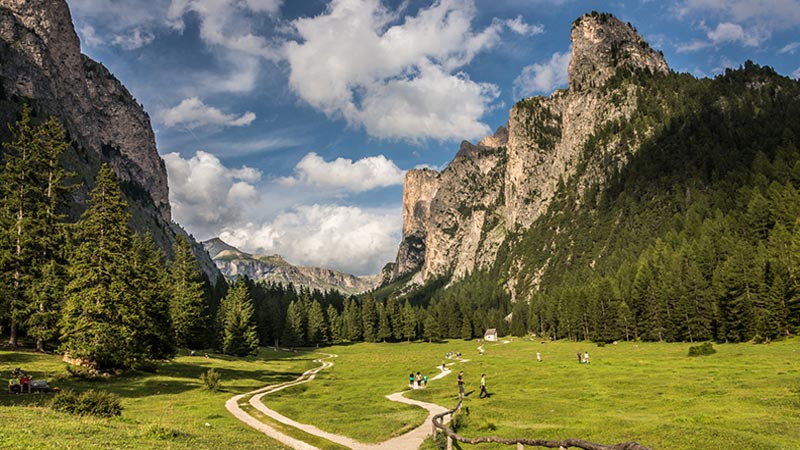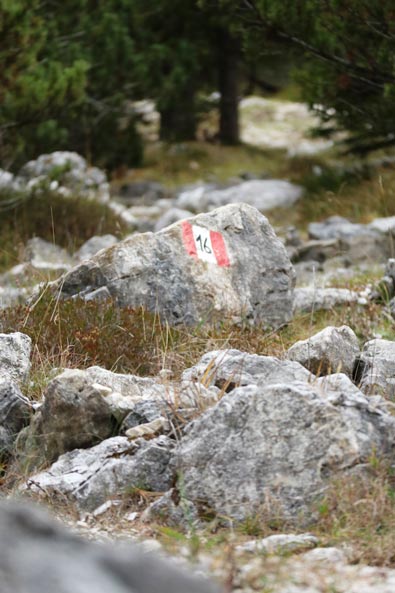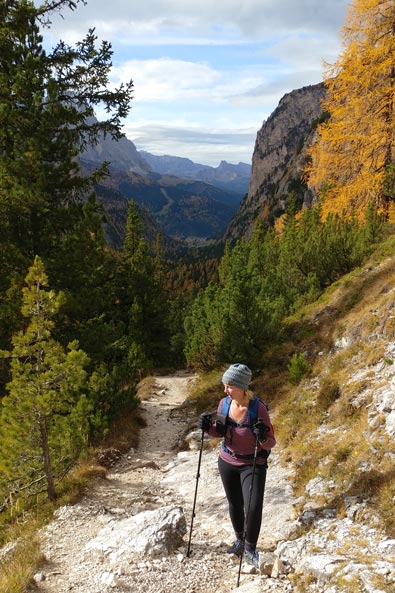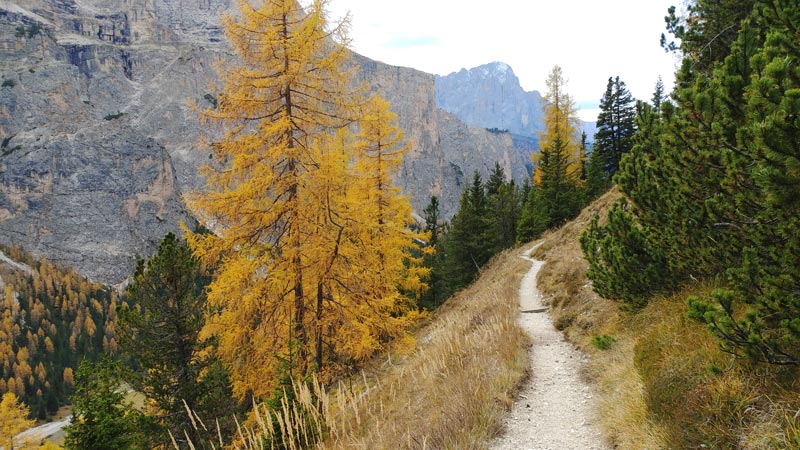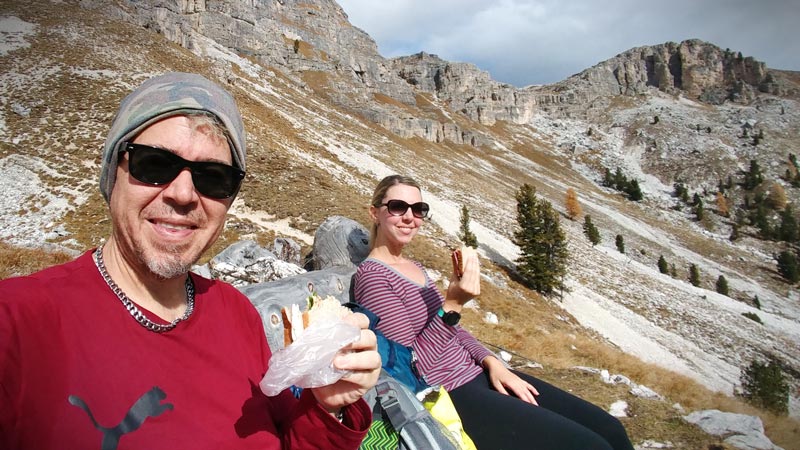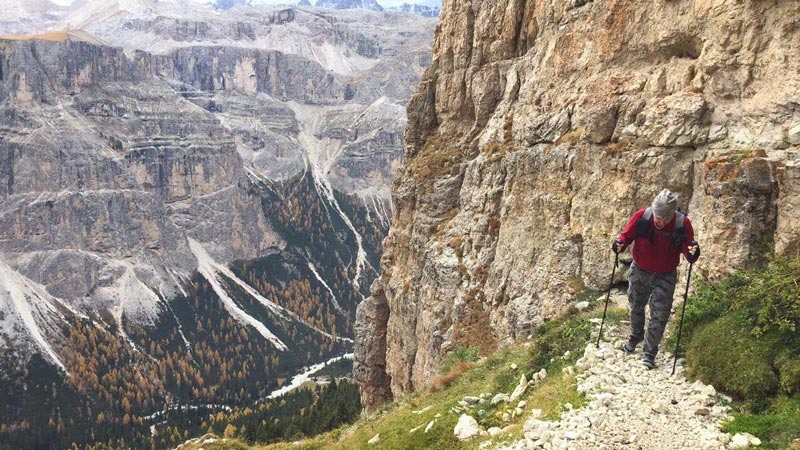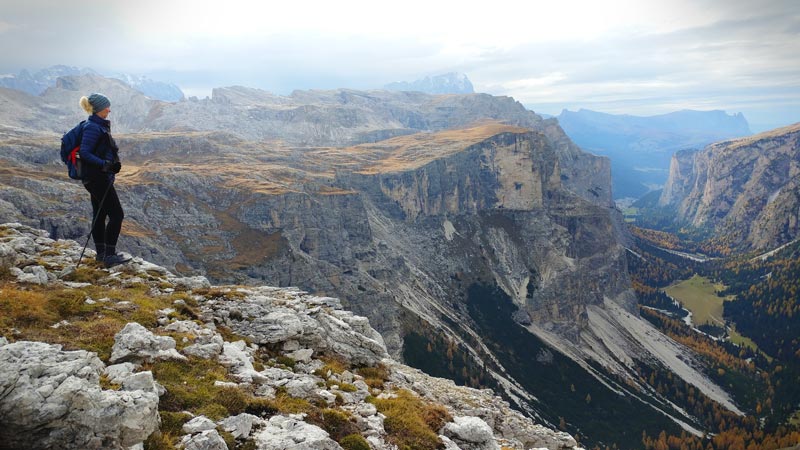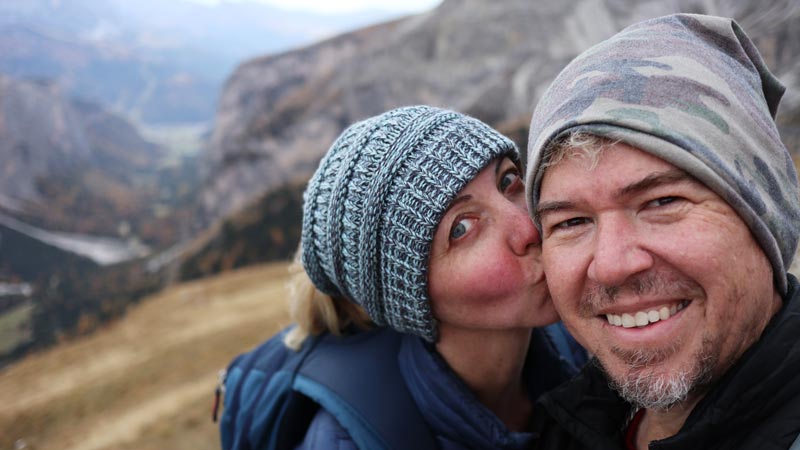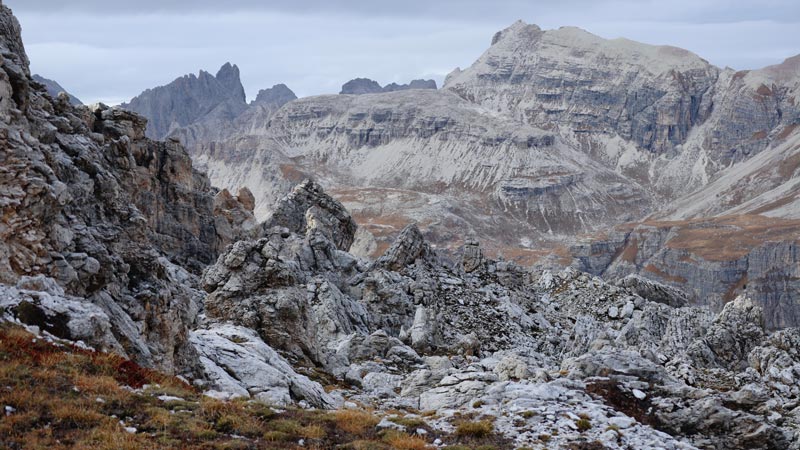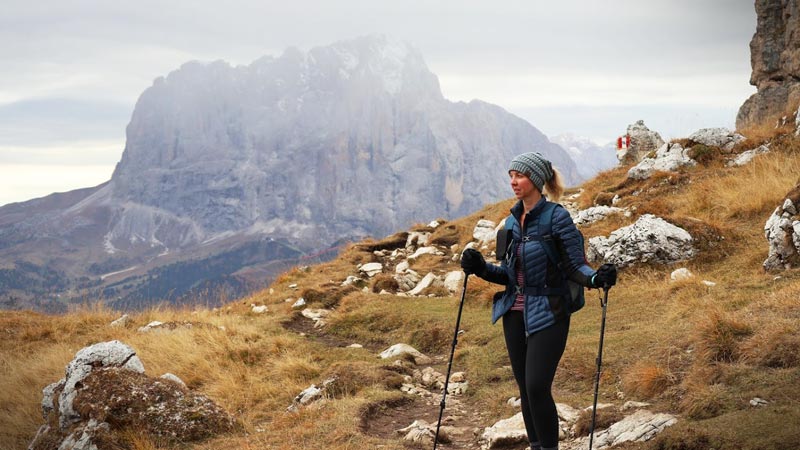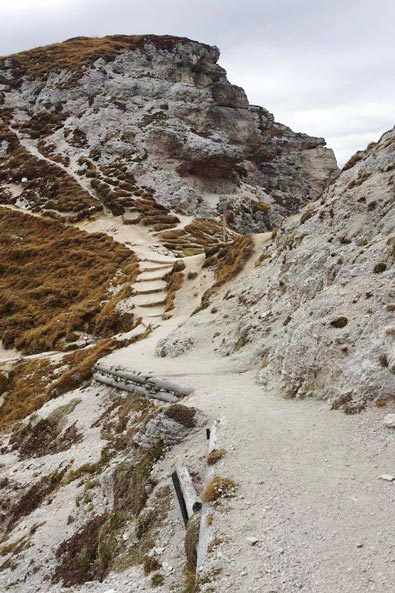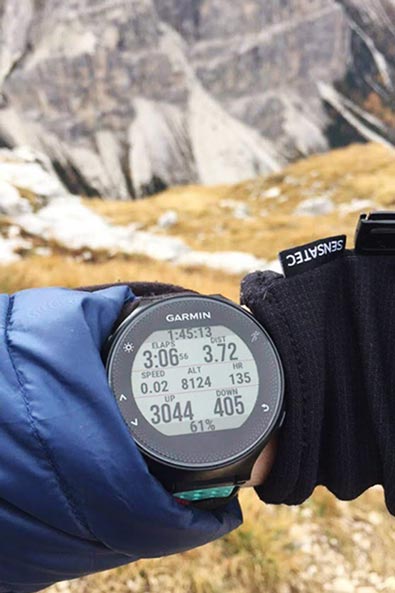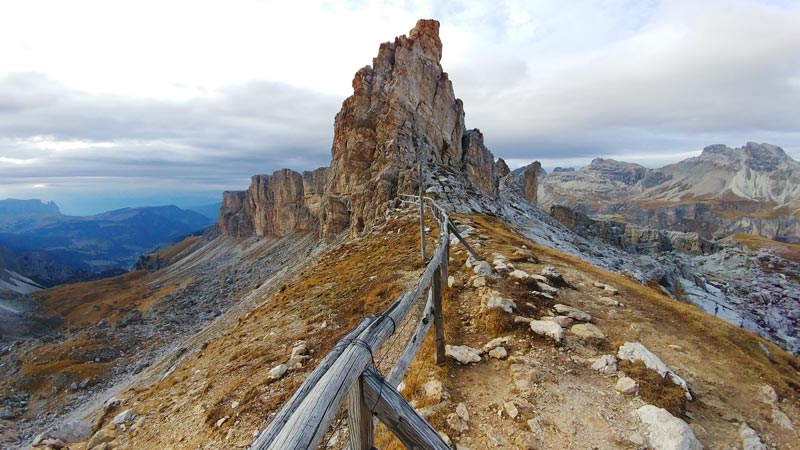 Leaving the Dolomites, I couldn't help facing the fact that this was the beginning of our return home. There were still a few days left to enjoy and new places to see, but now our route would be leading us ever closer to our flight home. Happily we were heading to Trieste, the lovely port city that lies at far east end of Italy, bordered by Slovenia and Croatia.
We arrived at sunset and were pretty tired too, but "wow", what a seriously georgous city.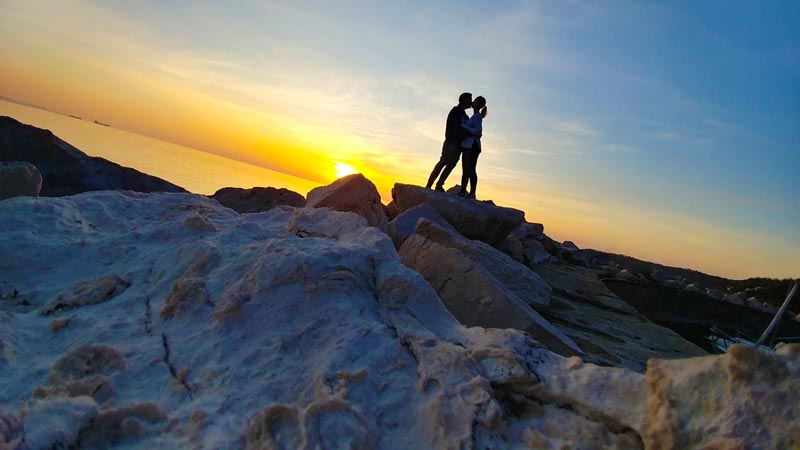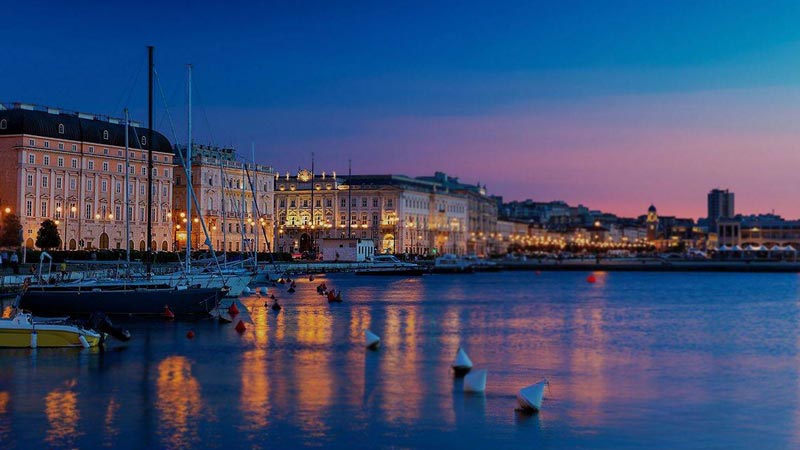 My favorite way to schedule a flight home is to get a really long layover in the middle. (It's first class for part of the way back; lay-flat bed, great food, elbow room, and about a hundred times cheaper then on the plane!) We landed in Paris with a 22 hour layover, catching our connection to Seattle the following day around noon. This left us the entire evening to take the Metro into Paris, see a few sights, hit a few restaurants, and get a great night sleep before saying, "au revoir".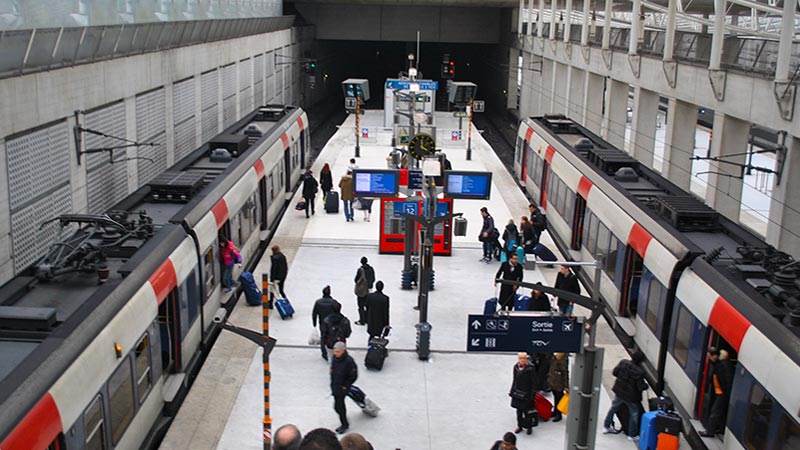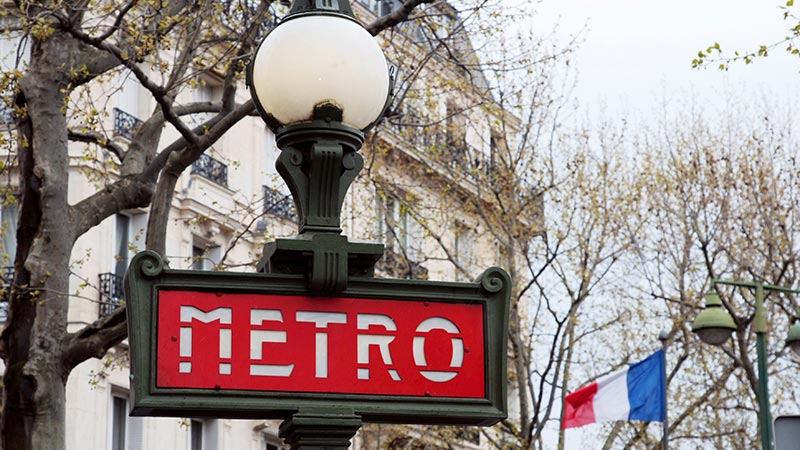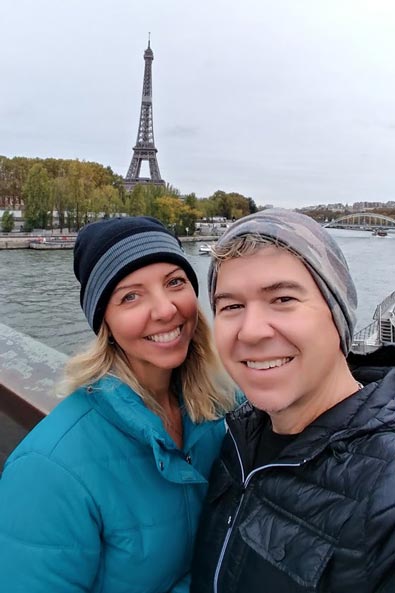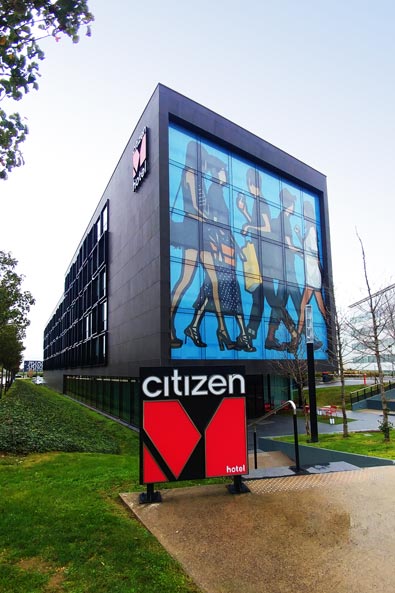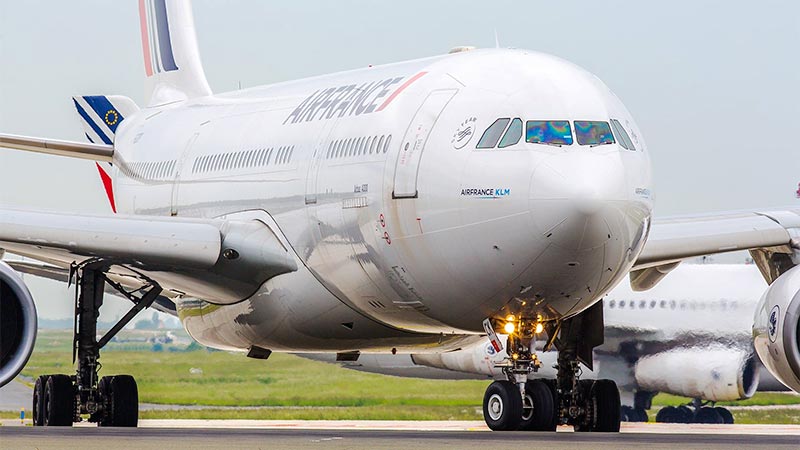 Check out our full online album of all our favorite pictures from this trip.
Facebook Comments